ID: 5dd63be0503fb127005d3711
RANDOM PEOPLE IMAGE GENERATOR
by SHIVAM GARG
Style GAN for generating random people images
---
License: Other
Tags: GAN Style GAN RANDOM PEOPLE GENERATOR TENSORFLOW
Screenshots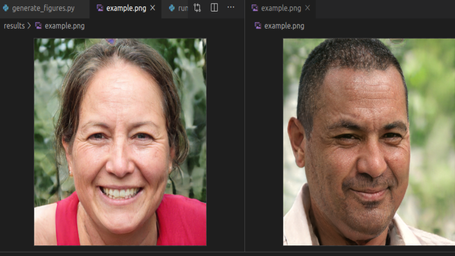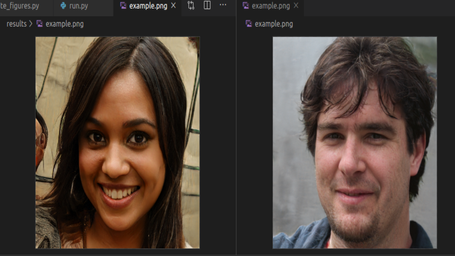 GAN FOR HUMAN FACE GENERATION
WHAT IS IT?
StyleGans For generating uncurated Human Faces.Its an alternative generator architecture for generative adversarial networks, borrowing from style transfer literature. The new architecture leads to an automatically learned, unsupervised separation of high-level attributes (e.g., pose and identity when trained on human faces) and stochastic variation in the generated images (e.g., freckles, hair), and it enables intuitive, scale-specific control of the synthesis. The new generator improves the state-of-the-art in terms of traditional distribution quality metrics, leads to demonstrably better interpolation properties, and also better disentangles the latent factors of variation. To quantify interpolation quality and disentanglement, we propose two new, automated methods that are applicable to any generator architecture. Finally, we introduce a new, highly varied and high-quality dataset of human faces.
HOW TO USE?
To run The Inference Script run this command python run.py
WHAT ARE THE REQUIREMENTS?
To get all the requirements and dependencies installed run the command For GPU - pip install -r gpu_requirements.txt For CPU - pip install -r cpu_requirements.txt
SHIVAM GARG
New Delhi, India
---
---
A philosophy student cleverly disguised as a Coax Deep Learning engineer spending whole day, practically every day, experimenting with TensorFlow,Pytorch, and Caffe; dabbling with Python and C++; and drinking a wide variety of Coffee everyday.
User Reviews
Model has not been reviewed yet.