ID: 5dd89f31503fb127005d371c
Image Resolution enhancer and fixer
by Gaurav
Fixes image distortion and erosion
---
License: Apache License 2.0
 Model stats and performance
| | |
| --- | --- |
| Dataset Used | Private |
| Framework | Tensorflow |
| OS Used | Linux |
| Publication | Self_make |
Inference time in seconds per sample.
Screenshots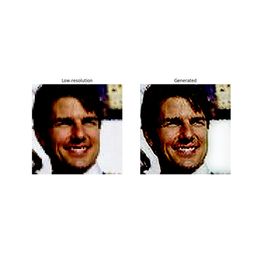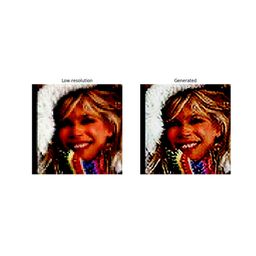 Resolution Enhancer
It is a Generative Adversial Network that takes an input image of dimesnion (64,64) and convert it into (256,256) . This model has been traineed on istorted aad blur images to generate clear and sharp images with improved quality
Requirements
pip install -r requirements.txt
How to run
python main.py
---
Deep learning enthusiast
Avid researcher in computer vision and deep learning
User Reviews
Model has not been reviewed yet.