ID: 5d860d2b850bb704a303272c
Mobilenet SSD
by SHIVAM GARG
Mobilenet object detector
---
License: MIT License
Tags: ssd objectdetection mobilenet computervision coco
 Model stats and performance
| | |
| --- | --- |
| Dataset Used | MS COCO |
| Framework | Tensorflow |
| OS Used | Linux |
| Publication | View |
Inference time in seconds per sample.
Screenshots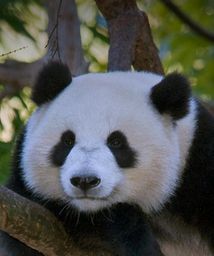 MOBILE NET FOR OBJECT CLASSIFICATION
WHAT IS IT?
MobileNet Object Detection model.This is the implementation of MobileNets: Efficient Convolutional Neural Networks for Mobile Vision Applications, Howard et al, 2017. It uses depthwise separable convolutions which basically means it performs a single convolution on each colour channel rather than combining all three and flattening it. The overall architecture of the Mobilenet is as follows, having 30 layers with convolutional layer with stride 2 depthwise layer pointwise layer that doubles the number of channels depthwise layer with stride 2 pointwise layer that doubles the number of channel.
HOW TO USE?
To run The Inference Script run this command python run.py -input ../input/panda.jpg -generatestats 1 -infer 1 -gpu 0.25 -modelpath ../model/mobilenet_v2_1.4_224_frozen.pb
For help, python run.py -h
usage: run.py [-h] [-input INPUT] [-modelpath MODELPATH] [-generatestats GENERATESTATS] [-infer INFER] [-gpu GPU]
| ARGUMENTS | DETAILS | HELP OPTIONS |
| --- | --- | --- |
| -input | INPUT IMAGE | Mention the input image path |
| -modelpath | MODELPATH | Mention the model path |
| -generatestats | GENERATESTATS | Generate model stats |
| -infer | INFER | Inference the model |
| -gpu | GPU | percentage of gpu |
WHAT ARE THE REQUIREMENTS?
To get all the requirements and dependencies installed run the command For GPU - pip install -r gpu_requirements.txt For CPU - pip install -r cpu_requirements.txt
---
SHIVAM GARG
New Delhi, India
---
---
A philosophy student cleverly disguised as a Coax Deep Learning engineer spending whole day, practically every day, experimenting with TensorFlow,Pytorch, and Caffe; dabbling with Python and C++; and drinking a wide variety of Coffee everyday.
User Reviews
Model has not been reviewed yet.