ID: 5dd87e44503fb127005d371a
FACE MIXER
by SHIVAM GARG
Face swap gan to generate face by combining two faces
---
License: Not Specified
Tags: Keras GAN SWAP GAN Image Mixer
 Model stats and performance
| | |
| --- | --- |
| Framework | Keras |
| OS Used | Linux |
| Publication | View |
Inference time in seconds per sample.
Screenshots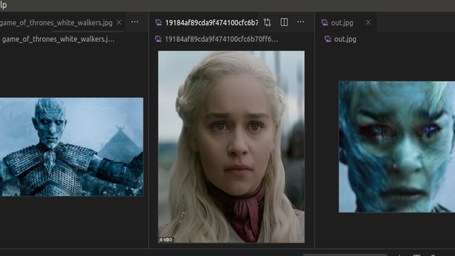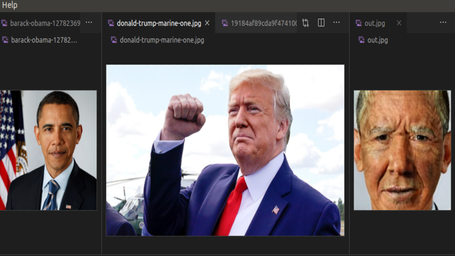 GAN FOR COMBINING 2 FACES
WHAT IS IT?
Face swap gan to generate face by combining two faces. .This swap-them-all GAN is basically a novel GAN approach conditioned on the latent embeddings extracted from a pre-trained face recognition model. SPADE and AdaIN modules are incorporated in order to inject semantic priors to the networks.
HOW TO USE?
To run The Inference Script run this command python run.py game_of_thrones_white_walkers.jpg 19184af89cda9f474100cfc6b70ff68a50a6e021r1-470-552v2_uhq.jpg
| ARGUMENTS | DETAILS | HELP OPTIONS |
| --- | --- | --- |
| -First_image | INPUT | First image |
| -Second_image | INPUT | Second Image |
WHAT ARE THE REQUIREMENTS?
To get all the requirements and dependencies installed run the command For GPU - pip install -r gpu_requirements.txt For CPU - pip install -r cpu_requirements.txt
SHIVAM GARG
New Delhi, India
---
---
A philosophy student cleverly disguised as a Coax Deep Learning engineer spending whole day, practically every day, experimenting with TensorFlow,Pytorch, and Caffe; dabbling with Python and C++; and drinking a wide variety of Coffee everyday.
User Reviews
Model has not been reviewed yet.